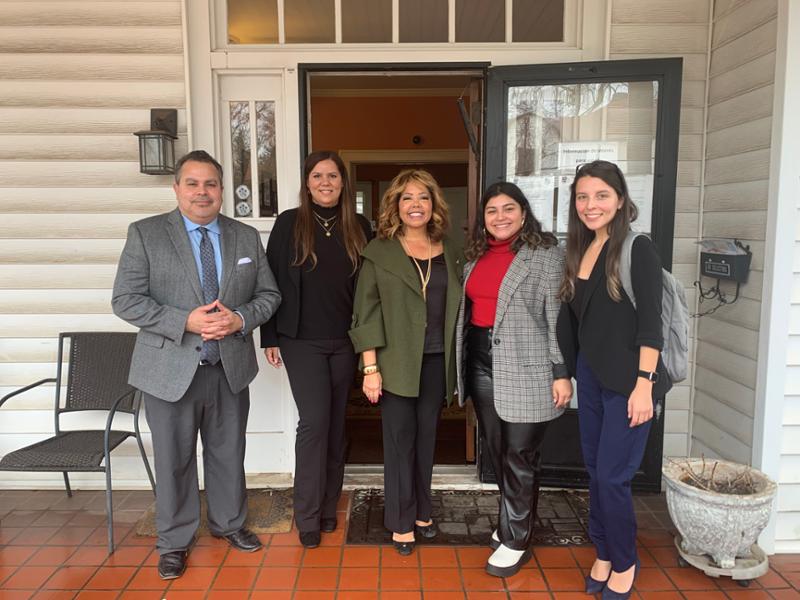 Duluth, GA — Today, Rep. Lucy McBath (D-GA) kicked off the first District Work Period of the 118th Congress. McBath began the day with a meeting with Gwinnett County Chairwoman Nicole Hendrickson to discuss engagement opportunities between her office and Gwinnett County. She then visited the Latin American Association Outreach Center in Lawrenceville to discuss the organization's legislative priorities for the year ahead and learn more about the services they offer to the Latino community in Gwinnett. Finally, she participated in a briefing with the Gwinnett County Chamber of Commerce to discuss their federal priorities for 2023 and to receive updates on projects of significance in the county.
"I am thrilled to kick off this first District Work Period of the new year," McBath said. "I value the opportunities I get to connect with residents and local leaders in our community when I am home from Washington. The conversations and the experiences I have with folks right here in our district are critical to informing the work I do in Congress. I encourage anyone who may need my office's assistance to get in touch with my Duluth district office–we are here to serve you!"
Representative Lucy McBath was sworn in to her third term as a member of Congress on the morning of January 7th, 2023. Georgia's 7th District includes parts of Gwinnett County and Fulton County. Any 7th District constituent in need of federal assistance from McBath's office is encouraged to visit mcbath.house.gov/help.
Pictured: Rep. McBath meets with staff of the Latin American Association