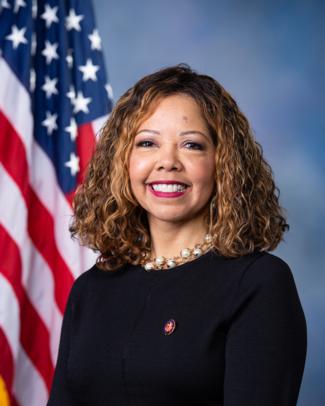 Congresswoman Lucy McBath is a mother, a wife, an author and an activist, but the most important title she will ever hold is Jordan's Mom. McBath spent 30 years working for Delta Airlines as a flight attendant until the death of her 17-year-old son, Jordan Davis, in 2012. Jordan was shot and killed in what became known as the "Loud Music Shooting." After his death, McBath turned to activism. She has dedicated her life to preventing other families from experiencing the same tragedy that she did.
McBath held dual roles as the national spokesperson for Everytown for Gun Safety and Moms Demand Action, as well as faith and outreach leader for both. After years of advocating to local, state, and federal legislators, the Congresswoman decided to run for office herself. She decided to run for the Georgia State House in 2017, but after the Parkland shooting she knew she had to step up and run for Congress.
In addition to her experiences with gun violence, the Congresswoman was inspired to run for Congress because she is a two-time breast cancer survivor. She knows the importance of covering those with preexisting conditions and increasing accessibility to quality and affordable health care.
The Congresswoman proudly represents Georgia's Sixth Congressional District.