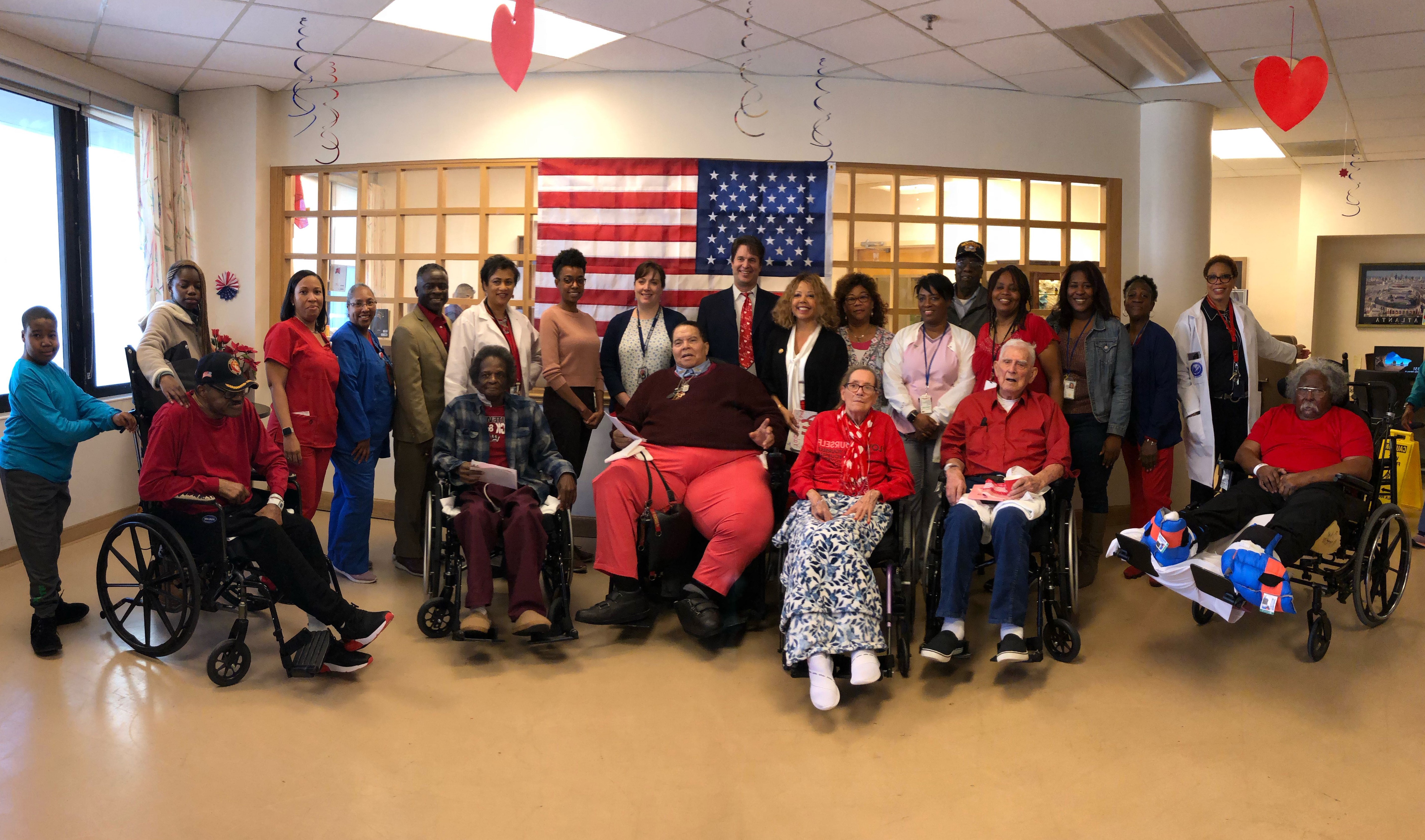 Sandy Springs, GA — On Valentine's Day, Rep. Lucy McBath (D-Marietta) delivered over 3,000 valentines to veterans at the Eagles' Nest Community Living Center on the campus of the Atlanta VA Medical Center. Since January, Rep. McBath has worked to collect cards and messages of support for veterans to be distributed.
"Valentine's Day is an opportunity to reflect on the people and things we love most," McBath said. "These cards are a small token of our appreciation for these brave men and women, but it meant a great deal to me to be able to spend some time with our nation's heroes and let them know that they are cared for."
Participating schools and organizations included Austin Elementary, Birmingham Falls Elementary, Crabapple Crossing Elementary, Dolvin Elementary, the Emily Lembeck Learning Center, Kincaid Elementary, Montessori School of Cumming, Oakcliff Elementary, Rocky Mount Elementary, Sweet Apple Elementary, Woodward Elementary, and the Dorothy Benson Senior Center. In addition to these schools and organizations, constituents from across Georgia's Sixth Congressional District sent in their own cards for veterans.
This visit to the Atlanta VA Medical Center came on the last day of National Salute to Veteran Patients Week, when the Department of Veterans Affairs encourages communities to honor hospitalized veterans and get involved by volunteering at local VA medical facilities. To get engaged with your local VA, visit volunteer.va.gov.
I hope that every veteran across our nation knows they are loved and cared for today.

Thank you for your brave service to our nation. Happy Valentine's Day to all! pic.twitter.com/jS8EQC8MKS

— Rep. Lucy McBath (@RepLucyMcBath) February 14, 2020