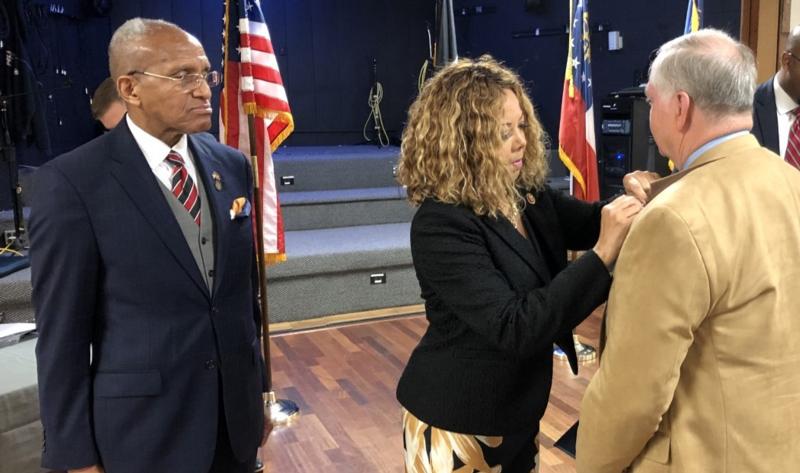 Marietta, GA — Today, Rep. Lucy McBath (GA-06) honored veterans of the Vietnam War from Georgia's Sixth Congressional District in a 50th Commemoration Pinning Ceremony. The ceremony honored veterans for their heroic service and paid tribute to their selfless contributions. Over 50 veterans were recognized in the ceremony, and 5 were posthumously honored. Those recognized during the ceremony served in the United States Army, Navy, Marine Corps, and Air Force.
"On Veterans Day, we must do more than say a simple thank you," McBath said. "As Americans, we have the opportunity to continue to show our veterans that we are standing up for them. We should make sure that we are doing all we can to support those who have risked their lives for this country. I am humbled to serve as their voice in Washington, and I am so grateful for the chance to show our gratitude to our veterans and their families today."
Veterans were honored with a commemorative lapel pin and a certificate of special recognition. Major General Arnold Fields, retired United States Marine Corps, delivered keynote remarks. General Fields currently serves as a Senior Advisor to the United States of America Vietnam War Commemoration. He retired from the Marine Corps in 2004 after over 34 years of active military service.
Vietnam War Commemorations have been an American tradition since 2008. Photos from the event for use in the media are available for download here.
###